Home | Discography | Biographies | Order Music | Photo Gallery | Guestbook | Contact



About The Persuaders®
The Persuaders® have come to be recognized as one of the greatest and most popular R&B vocals groups of all times since the 1971 release of there immortal classic "Thin Line Between Love and Hate." They continue to entertain audiences around the world with their superb stage show of singing and chorography. Like most other renowned vocal groups, the Persuaders ® have survived throughout the years with members coming and going because of death or retirement. Yet, The PERSUADERS® continue their journey of keeping Classic R&B/Soul Music alive. They are….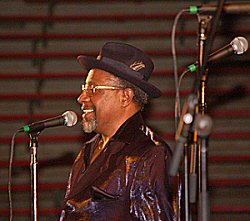 Vincent (Vince) Ballard
A multitalented singer, performer songwriter from Hollis, Queens and Brooklyn, N.Y., has been involved with the Persuaders for some thirty years. In 1975, he co-wrote an early Persuaders Hit "Gambling on a Sure Shot" along with Richard, Jacq eline and Bobby Poindexter, the writers of the classic "Thin Line Between Love and Hate." He has been a manager of ® since 1985.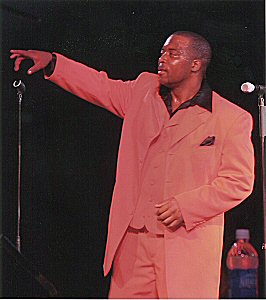 Sylvester (Jay) Jones
is a multitalented singer/ producer/ songwriter/performer from Flint, NY. He was a former member of the renowned vocal group Ready for the World before joining The Persuaders® in 1995.
Tmarvin Williams
This dynamic singer and performer From Lancaster, PA joined The Persuaders® in 2005. He is the youngest member who has brought a broad appeal to younger and older audiences alike.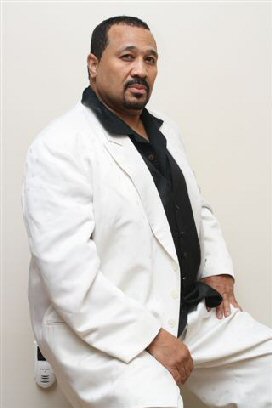 Keith "Soul" Simmons
Our newest member, out of Baltimore, MD, an outstanding singer/performer well known in the Baltimore, DC, Virginia area being the former lead singer of the popular Rolex Band, performing at the Apollo Theater and with Mcfadden and Whitehead. Keith Soul, a seasoned entertainer, definitely brings the soul.
Vince, Jay, Tmarvin and Keith Soul have added two modern day albums to The Persuaders ® repertoire hit records throughout the years, which include "Love Gonna Pack Up and Walk Out," Peace In the Valley of Love," "Some Guys Have All the Luck," "Bad Bold and Beautiful Girl," "The Best Thing that Ever Happen to Me" and "All Strung Out." The two modern day albums are: the 1996 album "Stayed Away too Long," co-written by Jacqueline and Robert Poindexters along with Big Ron and others, which is the last Persuaders recording featuring an original member, the late Tommy Hill; and the 2006 album "Baghdad Tonight." written and produced by Big Ron except for "I'm Coming Home," which included Jacqueline and Bobby Poindexter. Through some thirty years of musical involvement and close friendship with the Persuaders and the Poindexters, Big Ron, Vince, Jay and Tmarvin inherited the name and proudly carry on the legacy.